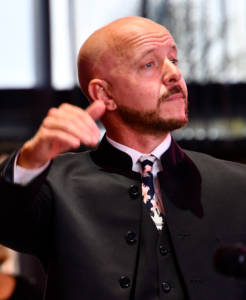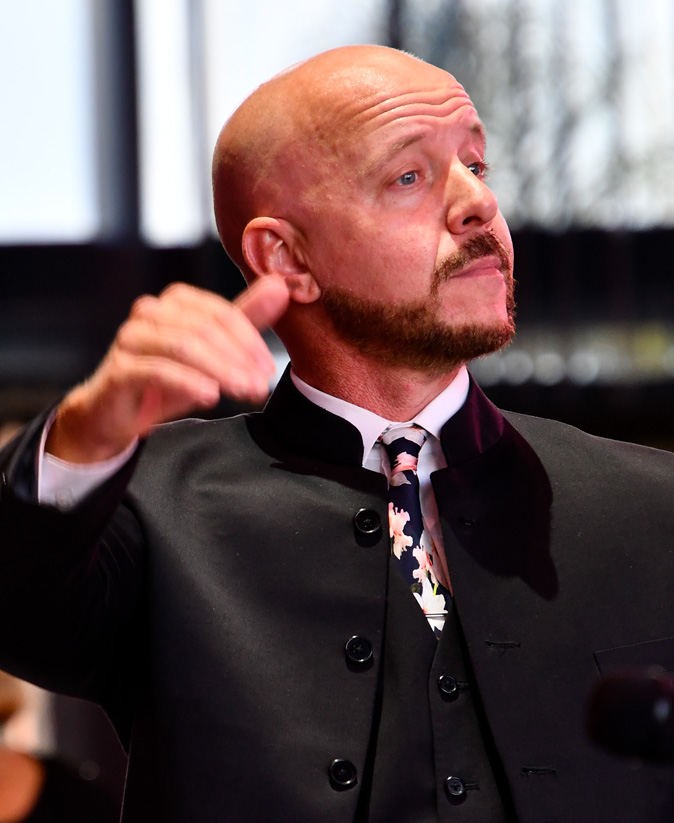 Artistic Direction
Dr. James K. Bass, Artistic Director
Dr. Bass has led LBCS since July, 2017. His innovative approach to programming has resulted in The Peace Project series, thematic, narrated concerts which are performed each fall, and ChoralFest Long Beach, which features choral masterworks, in the spring. During the pandemic, Dr. Bass brought the Front Porch Concerts to individual neighborhoods in Long Beach, keeping live performance available in an outdoor setting.
James K. Bass, 2021 Grammy winner for Best Choral Performance, has three other Grammy nominations. He is Professor and Director of Choral Studies at the Herb Alpert School of Music at UCLA. He is also the Associate Conductor and Director of Education for the Miami based ensemble Seraphic Fire.
Bass is an active soloist and ensemble artist. In 2017 he made his Cleveland Orchestra solo debut singing with Franz Welser-Möst and the orchestra in Miami and in Severance Hall, Cleveland. Other engagements as soloist include the New World Symphony with Michael Tilson-Thomas, The Florida Orchestra, Grand Rapids Symphony, Back Bay Chorale and Orchestra, Firebird Chamber Orchestra, and The Sebastians.
OUR VENUE
The elegant design and decor, from dramatic lobby chandelier to cozy conversation nooks, complement the intimate scale of the Beverley O'Neill Theater. With just thirteen rows and a total of 825 seats arranged in a half-circle around a thrust stage, every audience member has a great view and will feel a part of the onstage action.
Our Leadership
The Board of Director's of Long Beach Camerata Singers is comprised of singers and community members who share a love of choral music and a dedication to advancing the arts in the City of Long Beach and surrounding area.
Patricia Petersen Camp, Chair
Jan B. Hower, President
Sandra Holden, Secretary
JC Edwards, Treasurer
Arlyss Burkett
Carl Porter
David Bunker
Dee Abrahamse
Dick Lunde
Evelyn Meacham
Marianne Gastelum
Meredith Lee
Myra Hillburg
Steven Nottingham
Artistic Staff
Dr. James K. Bass, Artistic Director
Tammi Alderman, Associate Conductor
Dr. Stephen Karr, Accompanist
Andria Cabrera, Education Coordinator, Early Childhood Programs
Juan Jose Garcia, Education Coordinator, Peace4Youth
Administrative Staff
Grace Martino, Executive Director
Taylor Presnall, Administrator
Sarah Len, Social Media Coordinator
Andria Cabrera, Librarian
Volunteer Staff
Myra Hillburg, Chorus Council President