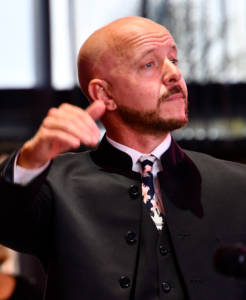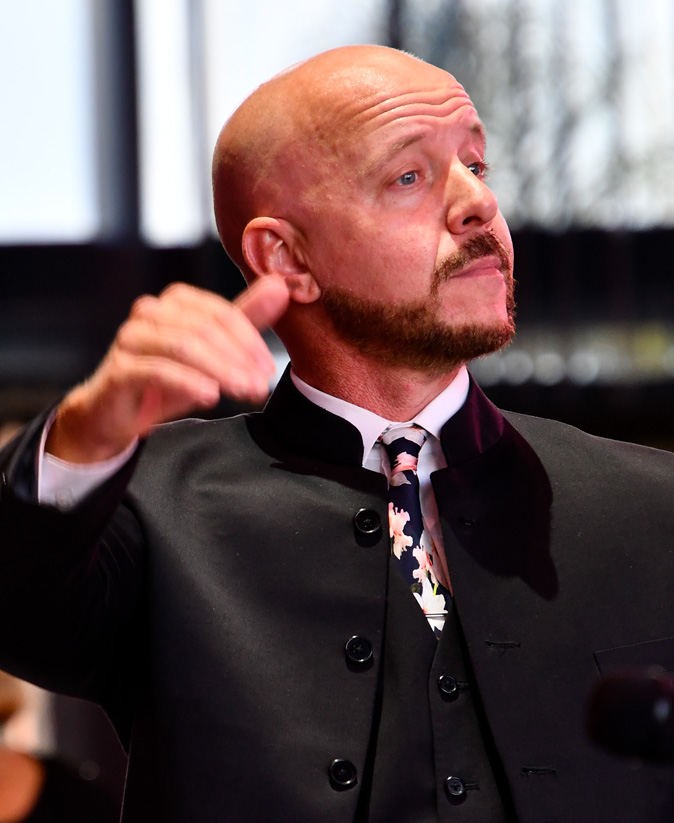 Artistic Direction
Dr. James K. Bass, Artistic Director
July 1, 2017 marked the beginning of Dr. Bass' appointment as the Long Beach Camerata Singers' Artistic Director.
James K. Bass, three-time GRAMMY®-nominated singer and conductor, is Professor and Director of Choral Studies at the Herb Alpert School of Music at UCLA. He is also the Associate Conductor and Director of Education for the Miami based ensemble Seraphic Fire.
Bass is an active soloist and ensemble artist. In 2017 he made his Cleveland Orchestra solo debut singing with Franz Welser-Möst and the orchestra in Miami and in Severance Hall, Cleveland. Other engagements as soloist include the New World Symphony with Michael Tilson-Thomas, The Florida Orchestra, Grand Rapids Symphony, Back Bay Chorale and Orchestra, Firebird Chamber Orchestra, and The Sebastians.
OUR VENUE
The elegant design and decor, from dramatic lobby chandelier to cozy conversation nooks, complement the intimate scale of the Beverley O'Neill Theater. With just thirteen rows and a total of 825 seats arranged in a half-circle around a thrust stage, every audience member has a great view and will feel a part of the onstage action.
Our Leadership
The Board of Director's of Long Beach Camerata Singers is comprised of singers and community members who share a love of choral music and a dedication to advancing the arts in the City of Long Beach and surrounding area.
David Bunker, Chair
Jan B. Hower, President
Patricia Petersen Camp, Secretary
JC Edwards, Treasurer
Irma Archuleta
Carl Porter
Dee Abrahamse
Dick Lunde
Evelyn Meacham
Arlyss Burkett
Marianne Gastelum
Myra Hillburg
Meredith Lee
Steven Nottingham
Sandra Holden
Artistic Staff
Dr. James K. Bass, Artistic director
Tammi Alderman, Associate conductor
Stephen Karr, Accompanist
Administrative Staff
Allison Acken, Administrator
Taylor Presnall, Operations manager
Jocelyn Males, Music Librarian
Volunteer Staff
Myra Hillburg, Chorus council president