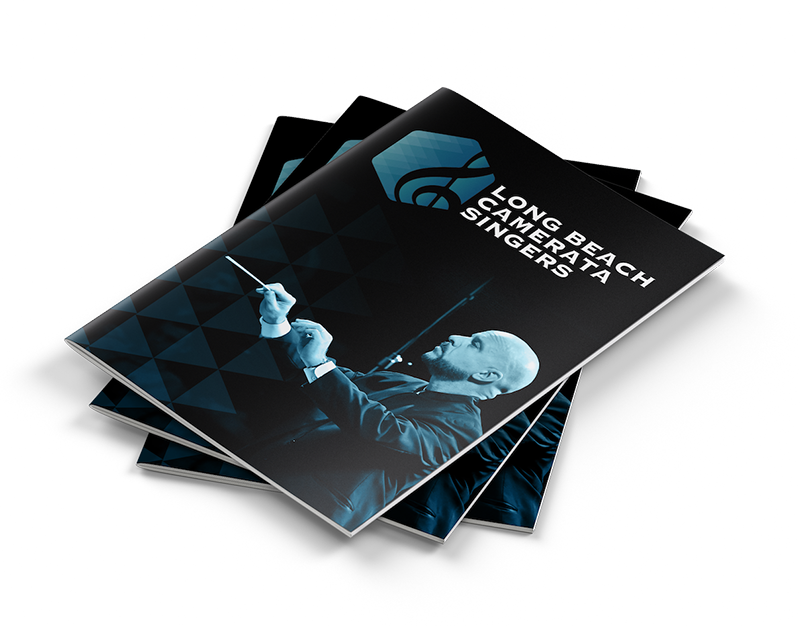 Ads All Season Long
Support the local arts here in Long Beach – Send your message to our enthusiastic audience.
Studies show that most concert goers read their programs from cover to cover, and often take it home as a keepsake of their experience. Our audience is local and culturally savvy.
One price places your ad in four programs this season.
All ads will print in full color. No restrictions on logos or photographs
Your full-color ad will appear in four major concert programs, a full season of advertising.
Our ad rates are competitive, starting at only $25 per concert.
Standard Ads
Business Card (3.25" x 2")
$150
Quarter Page (3.25" x 4")
$200
Half Page (6.5" x 4")
$275
Full Page (6.5" x 8")
$450
Reserve Your Ad Space
Premium Ads
Limited Availability
Long Beach Camerata Singers is a 501(c)3 non-profit, 80-voice professional choir that has provided Long Beach residents with high-quality choral music for more than 50 years.
Our Tax ID Number is 95-3722448.