 Welcome Back to Live Music
Next Concert:
LOS ALAMITOS: OCT. 18th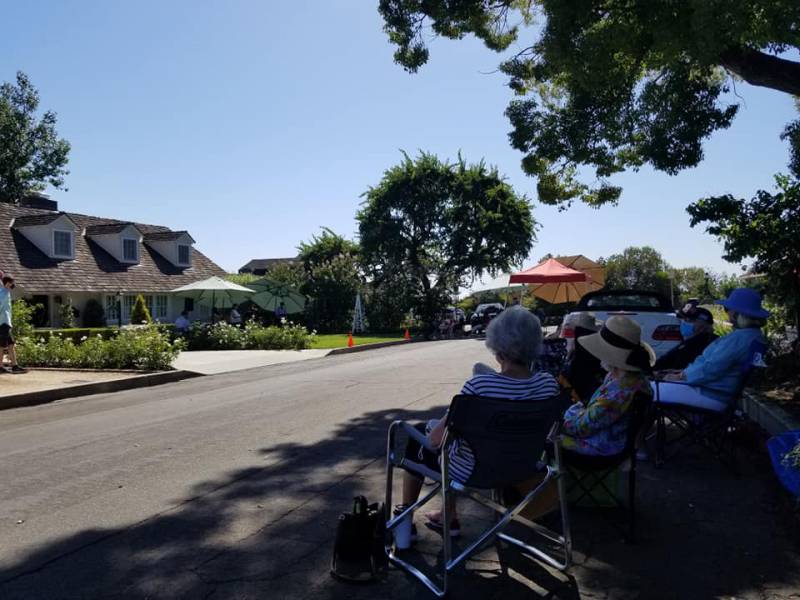 LBCS PRESENTS:
Front Porch Concerts
A Free, Outdoor Live Music Experience
As a proud member of the Long Beach nonprofit Arts Community, the main mission of LBCS is to lift the local community through the gift of music.  Especially now, our community needs the high-quality, live, choral music – in person.  That's why we started our new series:  Front Porch Concerts.  Periodically, LBCS presents a small, free concert with extensive COVID-19 safety precautions firmly in place.  Come bask in the power of live choral music with Long Beach Camerata Singers at Front Porch Concerts.
HOW IT WORKS
Once you RSVP for a concert, your name will be added to our attendees list for that performance. A few days before the concert, you'll receive the address where the Front Porch Concert will be held. On the day of the performance, concert-goers should arrive about 30 minutes early with lawn-chairs and whatever hors d'oeuvres they fancy! All concert-goers must stay at least 6 feet from other concert-goers who are not in their household.
Give back to LBCS by volunteering your home for a future Front Porch Concert. We don't release your address until our patrons RSVP.  We also require them to wear masks, social distance, and bring their own chairs.
Here's What We Provide:
• Musicians and Staff
• Set Up and Tear Down
• Marketing and Communications
Here's What We Need From You:
• Power for our Equipment
• Restroom Access for our Singers and Staff