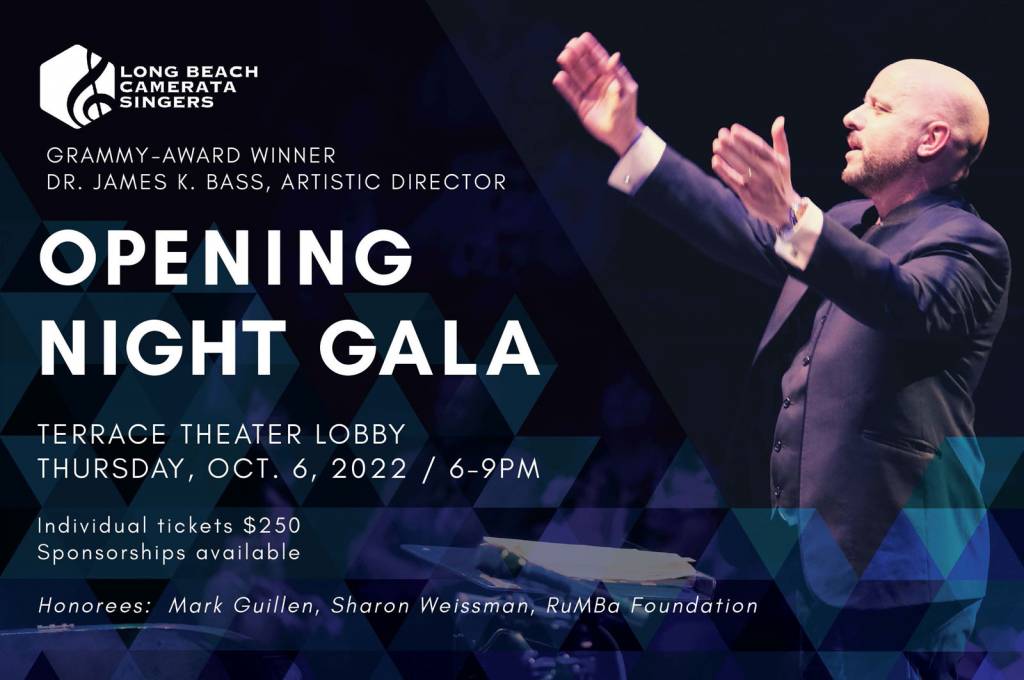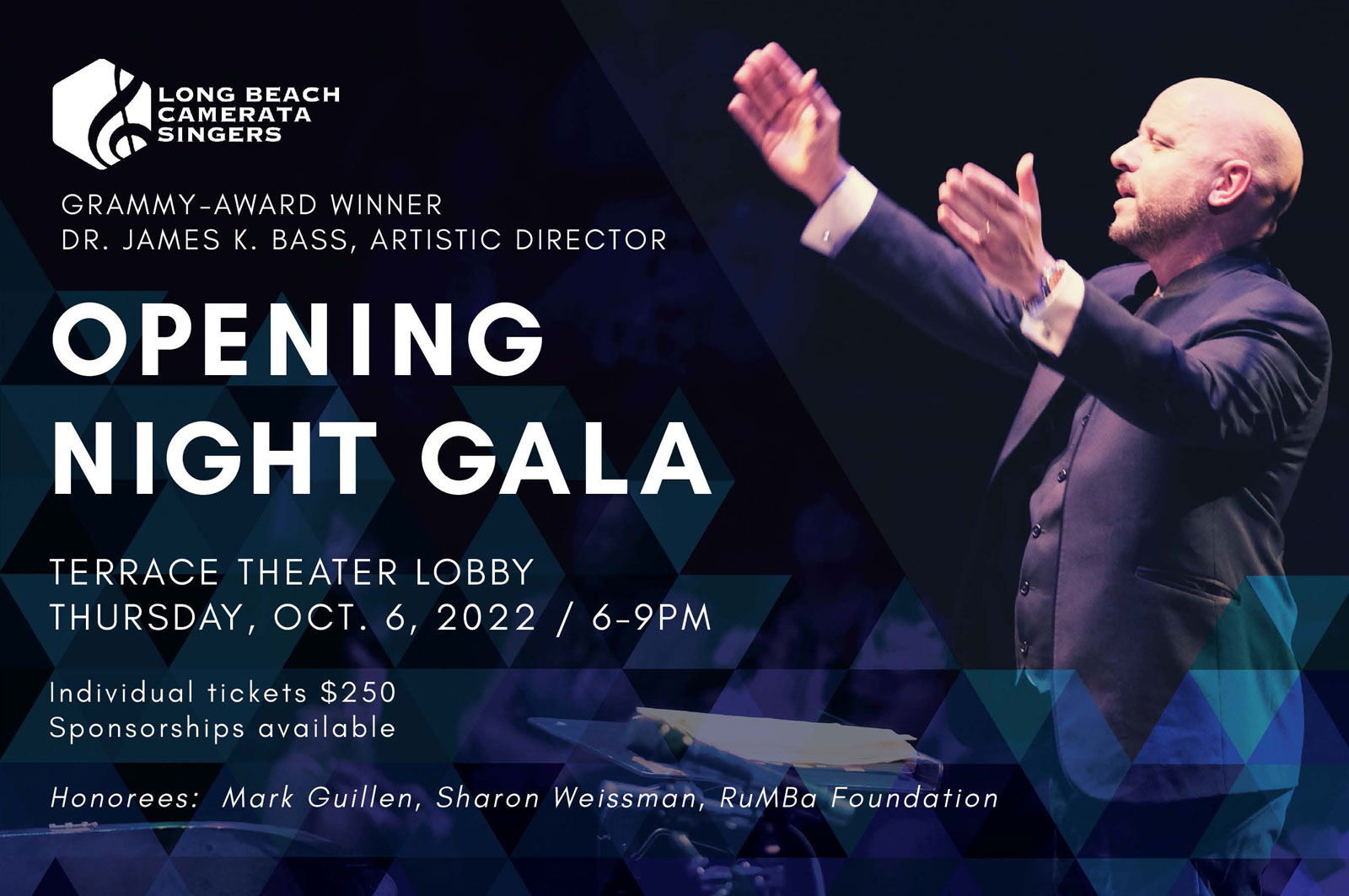 Details
Join us for this season's Gala Event, "A Rendezvous of Voices," as we open our 2022-2023 season and Camerata's 57th continuous year of bringing music to our community. During this special event, we will honor Community Leader and Philantropist, Mark Guillen; Long Beach Harbor Commissioner Sharon Weissman and the RuMBa Foundation with the Beverly O'Neill Arts and Leadership Award.
Artistic Director Dr. James K Bass, will speak about our upcoming Peace Project 6, "Community," which will highlight the concerns and issues facing our LGBTQ friends and neighbors.
Enjoy dinner, drinks and a special musical performance. Individual Gala tickets are priced at $250 and sponsorship opportunities are available.